In addition to publication and maintenance of this web site, the Louisiana Mineral Law Institute has a number of ongoing projects, among them the following:
Annual Institute
The principal function of the MLI is the annual institute held at the LSU Law Center each Spring through the Center of Continuing Professional Development. The 62nd  Annual Institute will be March 19-20, 2015.

Institute Proceedings 


The proceedings of the Annual Institute have been published through the year 2011. Copies can be obtained from Claitor's at Claitors.com.  The proceedings from the 2012 and 2013 Annual Institutes will be published soon.
MLI Newsletter


A MLI Newsletter is published two or three times a year—January, June & September. Its content includes reference to recent cases, legislation, and occasional commentary. Subscriptions may be obtained by contacting the MLI.
Louisiana Mineral Law Treatise

A collaborative treatise on Louisiana Mineral Law has been developed through the Mineral Law Institute. Each chapter in the treatise was authored by one or more prominent oil and gas lawyers with expertise in the subject of that chapter, and the entire treatise was edited Patrick H. Martin, one of the nation's leading oil and scholars and a former Director of the Mineral Law Institute.  The Louisiana Mineral Law Treatise was published in late 2012 and is available from Claitor's.
Mineral Law Scholarships


LSU Law Center offers two mineral related scholarships for law students. The MLI plans to add more.
Support of Student Organizations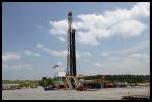 Law students of the LSU Law Center have formed an Energy & Mineral Law Society to promote their interest in energy related studies. The Society's president is Christopher Baker.  In addition, a group is taking part in a National Energy Moot Court Competition this year.  Further, students have created a Journal of Energy Law and Resources.  Zachary Howser serves as Editor-in-Chief.  The Mineral Law Institute has worked to support these student organizations.